ORGanizer for Salesforce Extension lets you forget about your Salesforce.com® username and passwords and help you to recognize Salesforce.com® tabs on your browser.
Never forget a password!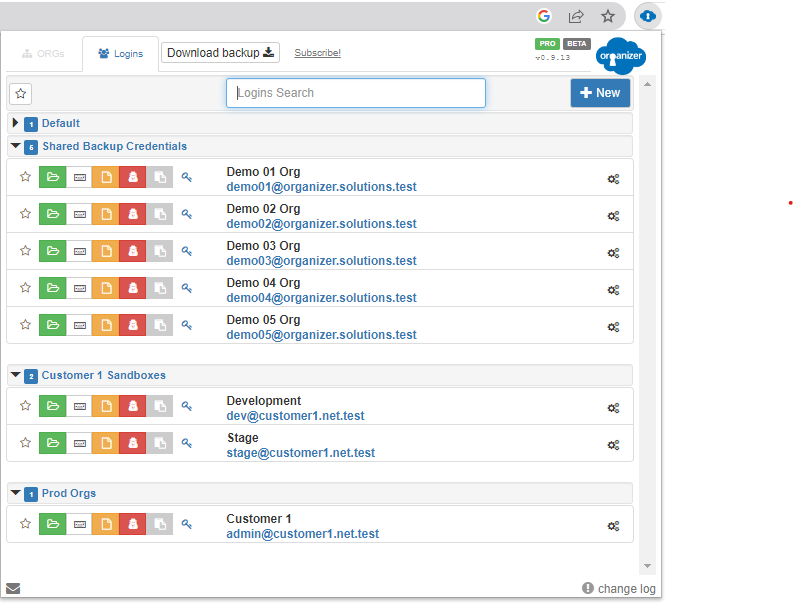 Can you figure out which ORG are you in watching the open tabs?

With ORGanizer you can choose color and title of every ORG tab you open!

With the Quick Link feature you can forget all custom pages / links releated to your orgs: create your own links library!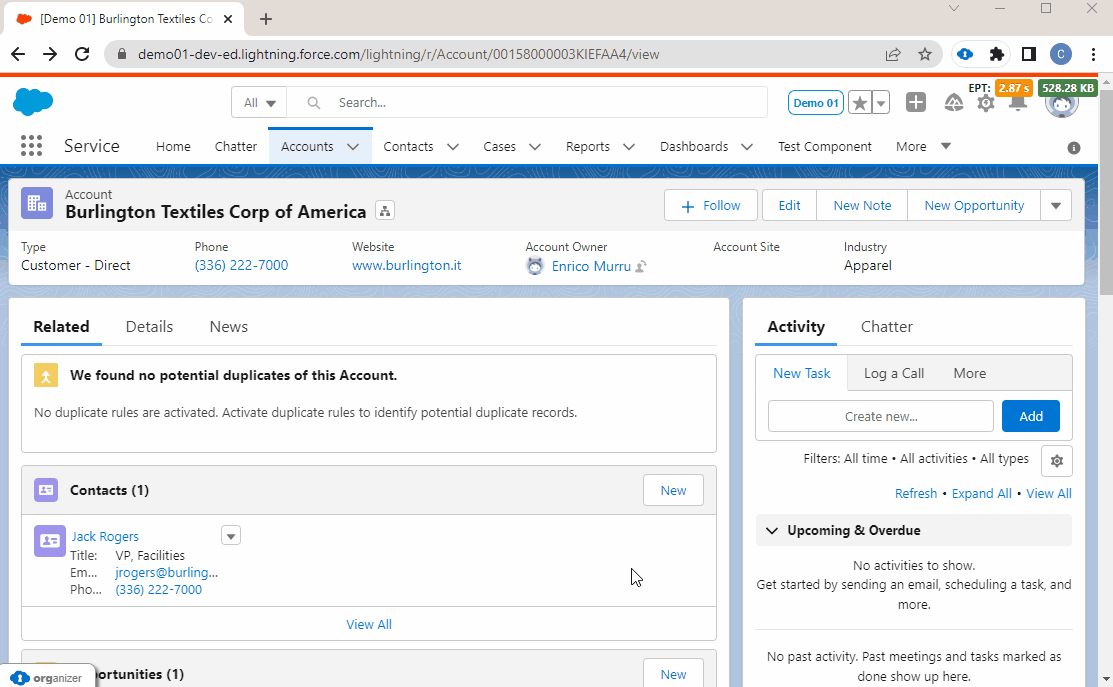 Choose which accounts to automatically keep in sync*, and get your data synced across all your laptops!
With the Quick Console become a super hero admin or developer by unleashing the power of your ORG with amazing plugins available at your command!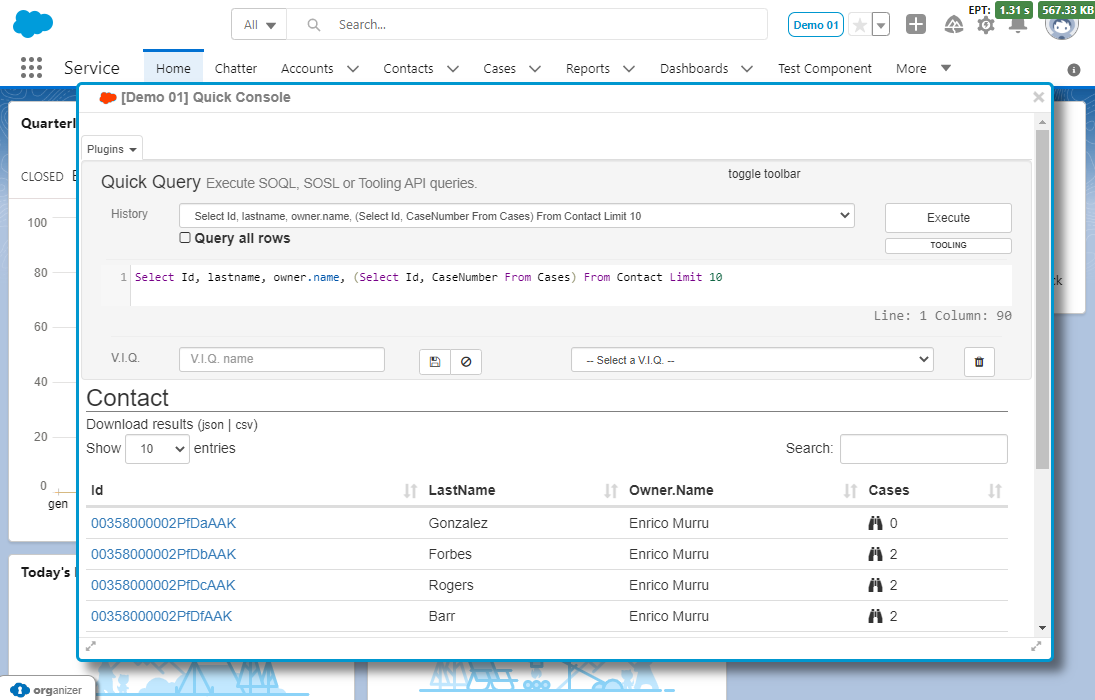 * License limitations may apply
after the public beta program