Click on the Logins tab to get the list of your Salesforce logins (logins stands for Salesforce Users):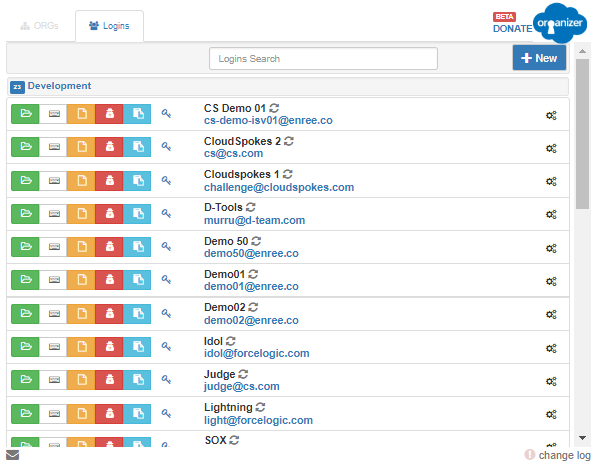 The tab can be selected by pressing CTRL + SHIFT + A (read Options section for customization of shortcuts).
From this panel you can:
Sort groups by dragging & dropping group panels
Sort logins within groups by dragging & dropping individual logins
Search for an account in the quick search text box (

CTRL + F

)
Create / Update / Delete your login
Custom sort your groups by dragging & dropping up and down the group panels: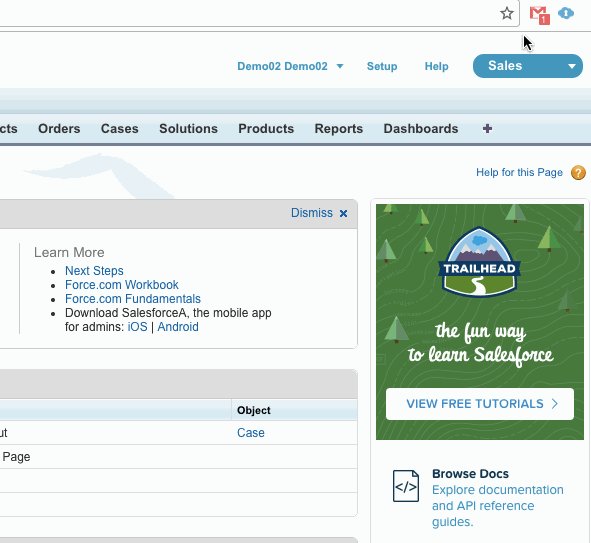 When clicking the New button (or on the edit icon next to each account) you can create (or edit) an account: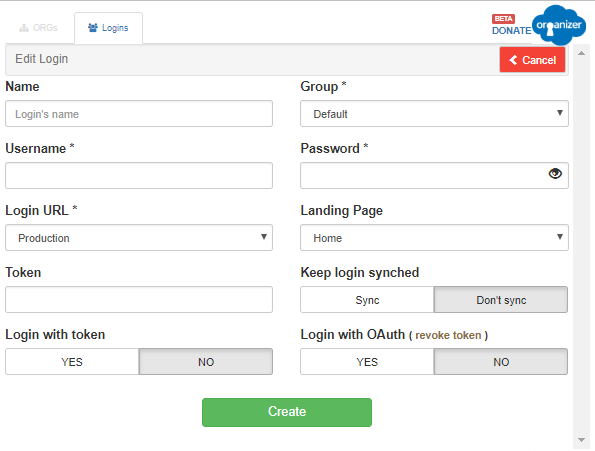 Use CTRL + SHIFT + C to open the account creation panel (read Options section for customization of shortcuts).
You can setup the following fields:
Name: descriptive account name
Group (required): login are stored in collapsible groups. This picklist shows all groups used os of now plus the -- New Group -- options (to create your own grouping)
Username (required): Salesforce User's username
Password (required): Salesforce User's password. The eye icon allow to see the password in clear (if encryption is set up, you are required for the main encryption password).
Login URL (required): choose production/sandbox/developer or custom login URL. For custom login remember to fill with the actual My Domain url (e.g. https://mydomain.my.salesforce.com)
Landing Page: Home / Setup landing page after login. By selecting "Other" you can set a custom landing page
Token: you can store your user's token (if any). This is only a placeholder.
Login with token: you can login using the above token (if set). This allows to login without need for email confirmation pin if logging in from an untrusted location. To complete this login the user needs to have API enabled.
Login with OAuth: you can login to the ORG by using the password only the first time: by approving your browser, you no longer have to save the password and you can easily remove access or revoke the access token from within the login editor panel (from version 0.6.7.14). Read blog post for more technical details.
Keep account synced: by selecting the value Sync the account will be kept in sync with the Google Chrome Sync Storage, i.e. all you Chrome Instances will be synced with the same login
Each account can be opened in different ways:

New tab
New tab with Developer Console
New window
Incognito mode (to be enabled)
Copy access link (use the login link from another browser)
Copy password + token (use password for external app access)
By clicking on the username you can even copy it on the clipboard:

To enable incognito mode go to chrome://extensions/ and enable the feature next to ORGanizer extension panel: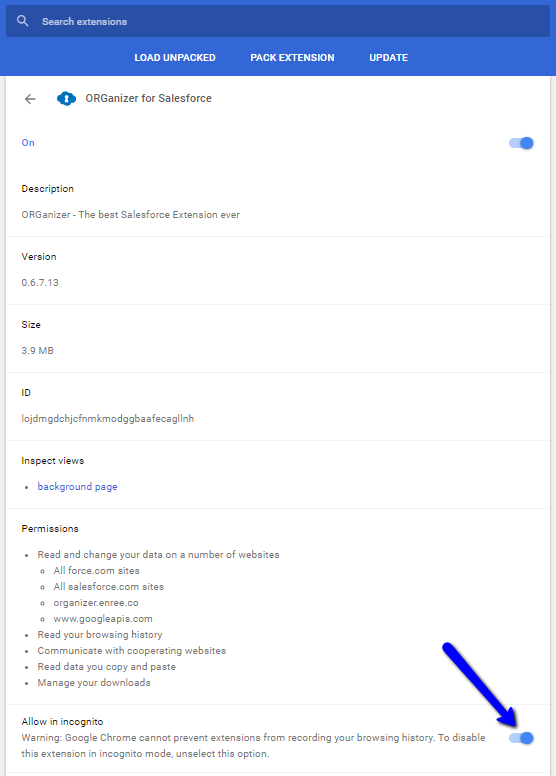 To delete an account, click on the edit icon and click on the Delete button: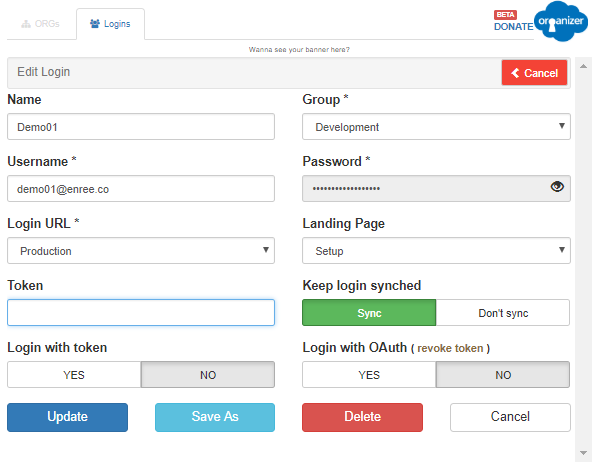 Click on the Save as button to save currently edited account as a new account.