ORGanizer has been developed to ease Salesforce admin and developers with repeated tasks, such as:
Login to ORGs
Check currently opened ORGs
Call frequently used links in one click
Fast queries
Execute Apex code on the fly
This extension covers these and other (coming) needs and it has been built right from experience!
Click on the following link to install the extension into Chrome, Firefox or Microsoft Edge: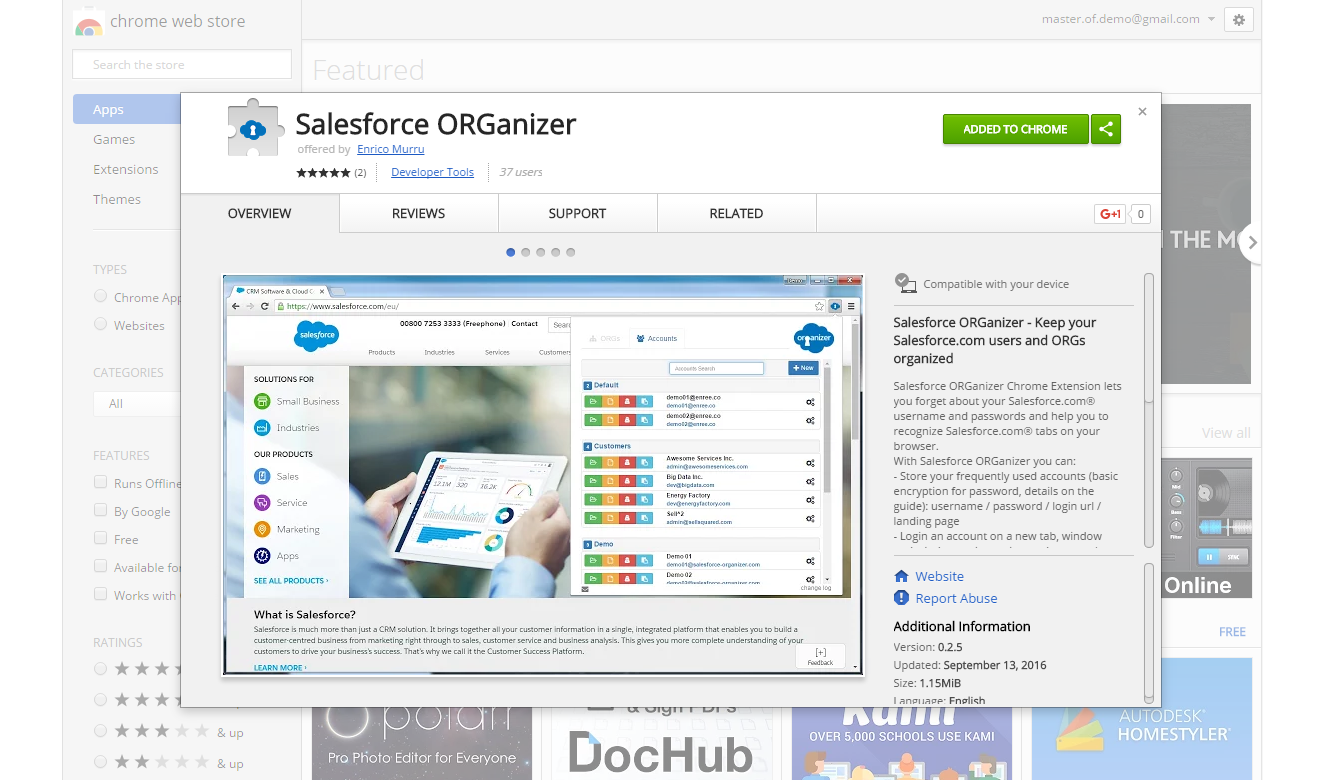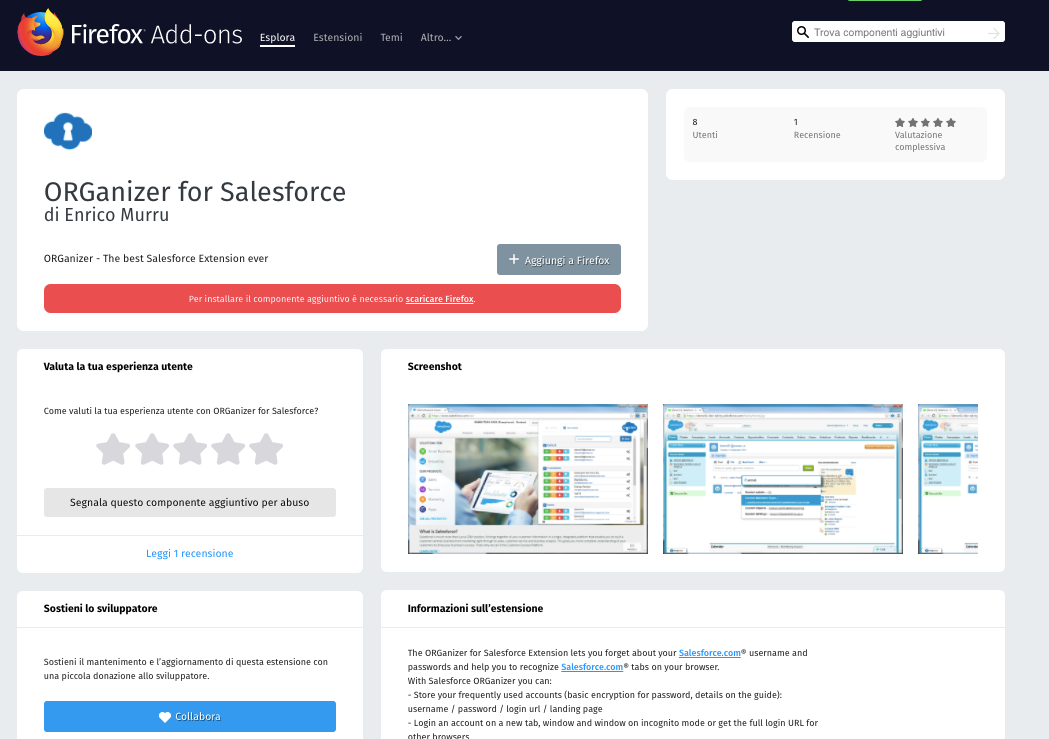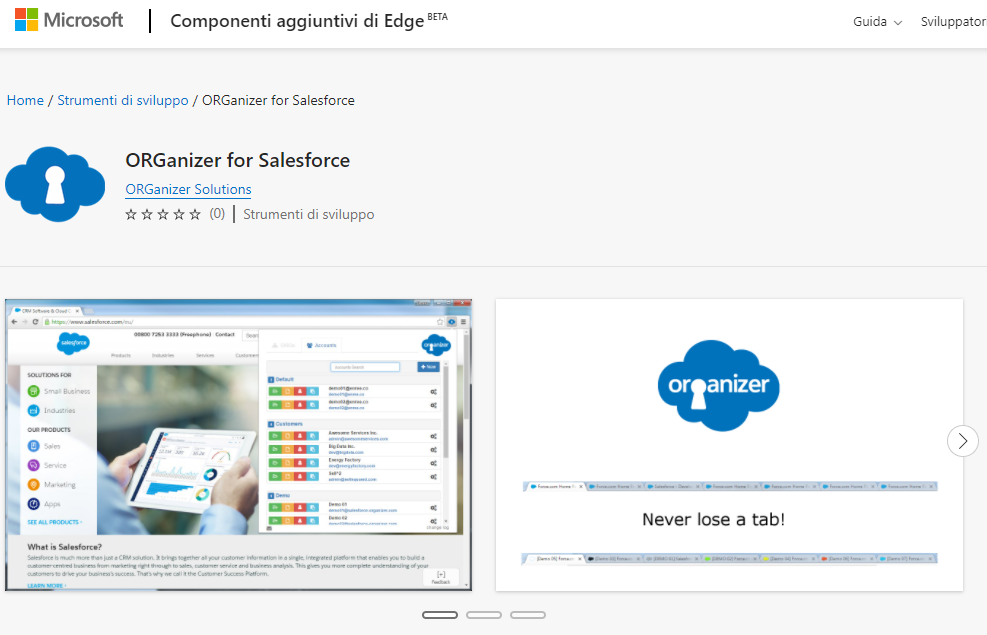 Now that you have a working extension, click on the new icon on the top action bar: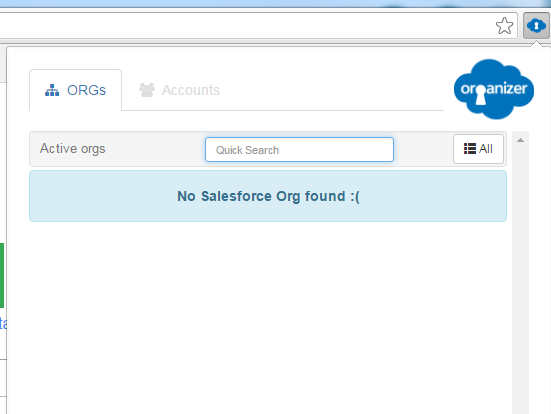 You can use the shortcut CTRL + Shift + K
This shortcut is hardcoded in the configuration extension and can be in conflict with other existing extensions.
You can easily change it.
Right click on the extension icon and click Manage Extensions: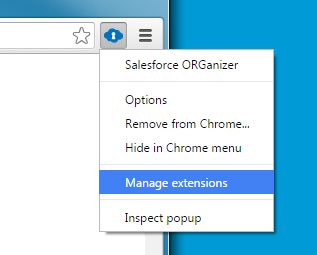 Scroll down to the very bottom of the page and click the Manage Shortcuts: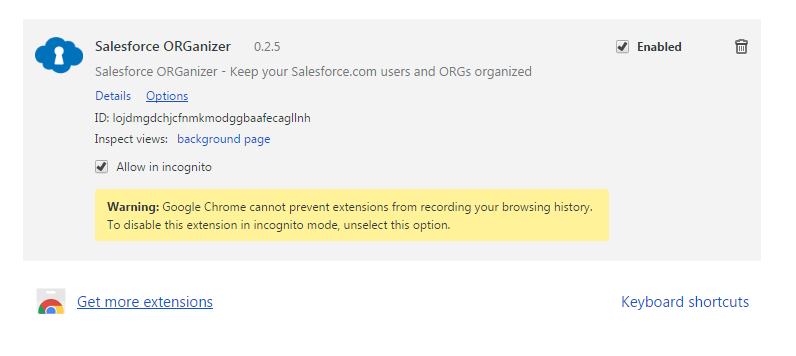 and type in your preferred shortcut: